About us: Best  Physiotheray Clinic in Sage Hill NW Calgary | North-West Physio & Massage | (587) 230-5399
We are the best and top Physiotherapy in Sage Hill  NW Calgary clinic with a proven track record. North-West Physio & Massage is a much-specialized massage & physiotherapy center that offers conservative treatments to our patients. Our clinic is known for trying its best to relieve the pain of patients with utmost care and attention. We also believe that we provide the best care to our patients with great effort in a friendly ambiance. Thus, our great care and effort always make them visit our clinic again for getting medical help.
We provide a lot of services at our  Physiotherapy clinic in Sage Hill NW Calgary to improve the health disorders of patients. Our services include Physiotherapy, Massage, Acupuncture, Orthopedic Therapy, Pelvic Floor Rehabilitation, Vestibular Rehabilitation, Pediatric Physiotherapy, etc.
North-West Physio & Massage center is known for offering customized treatment along with a hands-on approach according to the needs of individuals. During the treatment period, you will get the treatment from our experienced physical therapists and they will come across all over the recovery period with you in a compassionate environment.
OUR PHILOSOPHY
At North-West Physio & Massage Sage Hill North West Calgary, our mission is to provide the best treatment to our patients that helps them to get back to leading a pain-free and healthy lifestyle. Thus, to achieve this goal, we always focus on conserving and promoting the health of our patients.
You may be interested in: Acupuncture NW Calgary
Redefine Physical Therapy through superior customer service, innovation, quality and commitment – One Patient, One Therapist At A Time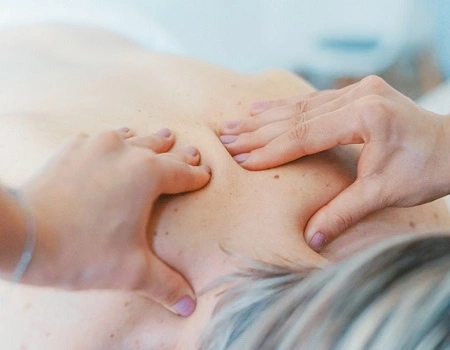 Our Team Of Experts:
It doesn't matter whether you are coming for a simple treatment or a complex treatment for your serious condition. Because we have a team of dedicated physiotherapists with great skills and knowledge who will treat you to make you feel better. At our clinic, we also have the necessary resources and equipment to treat different problems of patients.
Our team of best physio and massage NW Calgary experts always focuses on the patients and their great needs. After analyzing the patients' needs, we will even exceed their expectations in terms of treatment and care.
Our medical practitioners work with patients starting from the initial treatment to the final stage which involves customized therapy sessions, rehab programs, exercise programs, speech therapies, etc.
After completing the treatment, our physical therapists will advise you on how to stay cautious to prevent pain or any kind of injuries. Since, we even treat and take care of Motor vehicle accidents, Sports injuries, and Work-related injuries through WCB, we provide a special talk session for such patients to help them avoid getting injuries in the future.
Thus, we work hard to see a smile on the face of patients which will make us grow faster. Contact us if you are looking for the best physiotherapy in Sage hill NW Calgary.